CREATIVE OVERVIEW : ZETLAND WAREHOUSE : MODERN SYDNEY ARCHITECT
The owners of this Zetland Warehouse were looking to transform a dark single storey 1940's Terrace into a modern open plan family home.  The new home was to have 3 bedrooms plus a second living space come guest room.  The brief called for flexible spaces that could be used for either working or sleeping – having a large area for entertaining was also high on the list of priorities.
The key element in the design was the concept of the central courtyard.  This element is used on a number of levels: to functionally split the house between bedroom accommodation and living/work areas, to provide abundant natural light and ventilation (utilising the benefits of passive cooling), to provide a variety of outdoor space and to create an interplay between the occupants and the various linked spaces.
The illusion of space is paramount to the design.  By utilising natural light from various opposing sources and orientations (both courtyard, skylights), internal voids and minimising ceiling zones the design creates an interior that feels more spacious than it is.
The palate of materials is intentionally kept simple to visually allow the space to expand.  Warmth & texture is added to the interior through the use of timber walkways, stairs and the internal courtyard.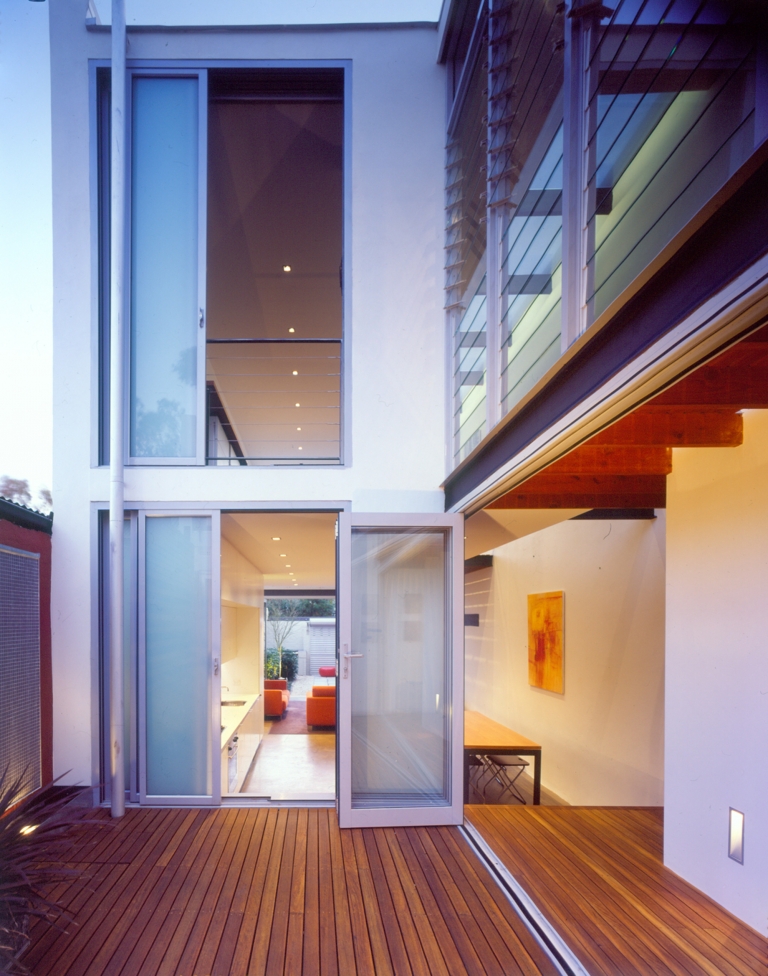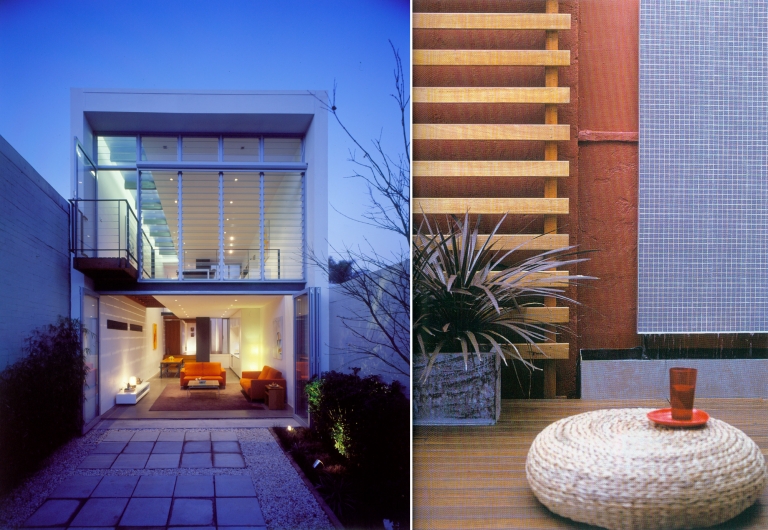 Project completed under "Davis Yee Architects" with architect Vanessa Yee.