CREATIVE OVERVIEW : ELIZABETH BAY STUDIO APARTMENT : MODERN SYDNEY ARCHITECTS
Located on a harbour side inner-city suburb in Sydney this apartment commanded expansive views of Sydney Harbour.  The existing plan layout comprised a series of small, tight spaces that made the apartment feel unnecessarily small.
As modern Sydney Architects our first strategic design move was to remove some internal walls that would then allow the apartment to take in the view. The use of green in design reflects the colour of the native bush on the other side of the harbour – the focal point of the view. The design features the use of spotted gum timber floors, colour backed glass feature walls and glass mosaic tiles in the bathroom.
Client Review:
"We wanted an apartment which maximised the surrounding views and to improve upon the existing rooms to let more light into the space. Ed provided an excellent job of a minimal living and bathroom space and a compact kitchen which seamlessly blended into the living room.  Altogether an efficient service which gave us the house we wanted."  Peter & Annette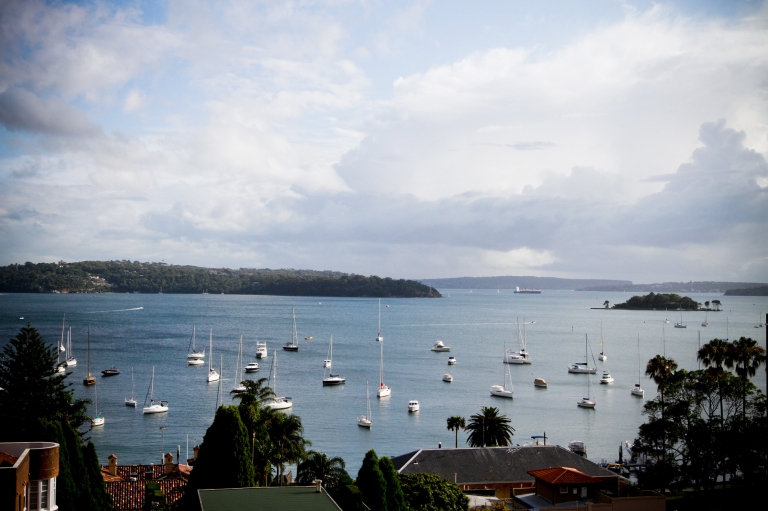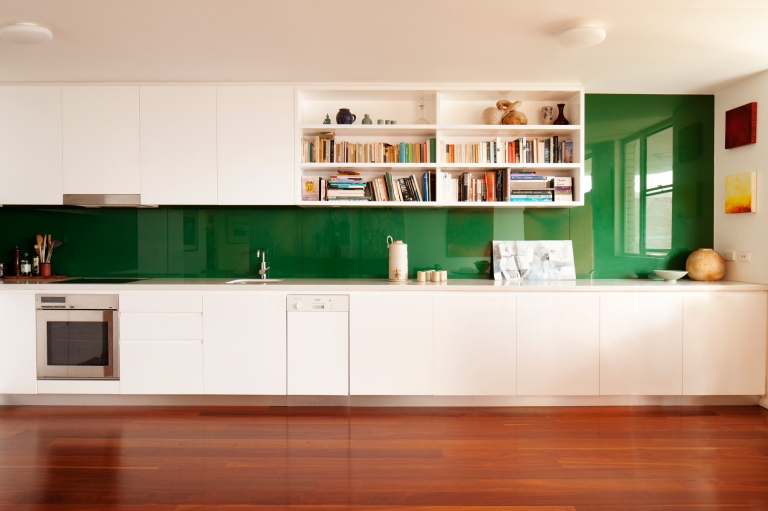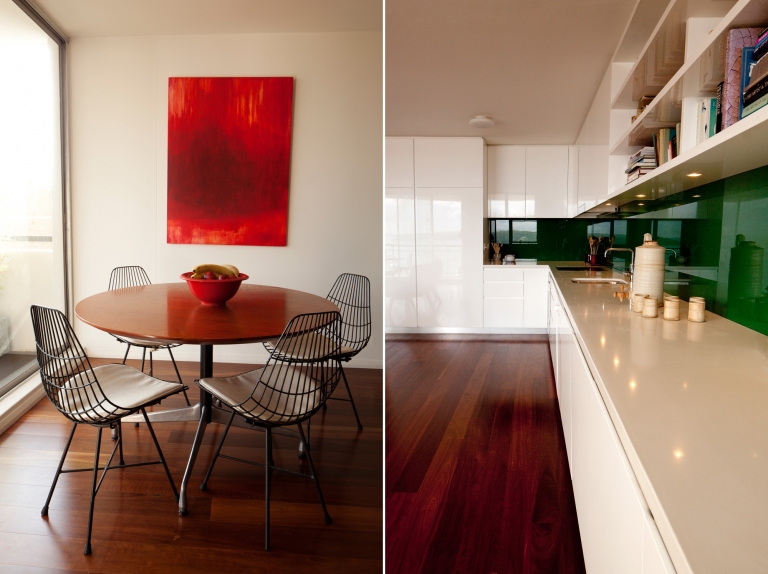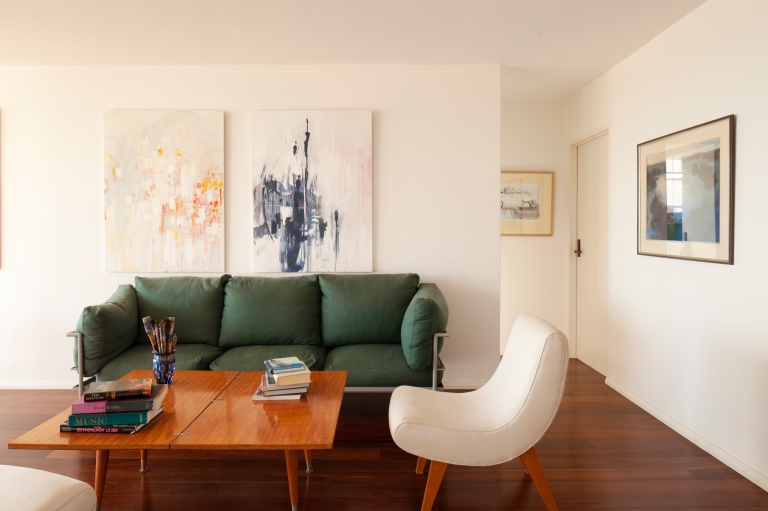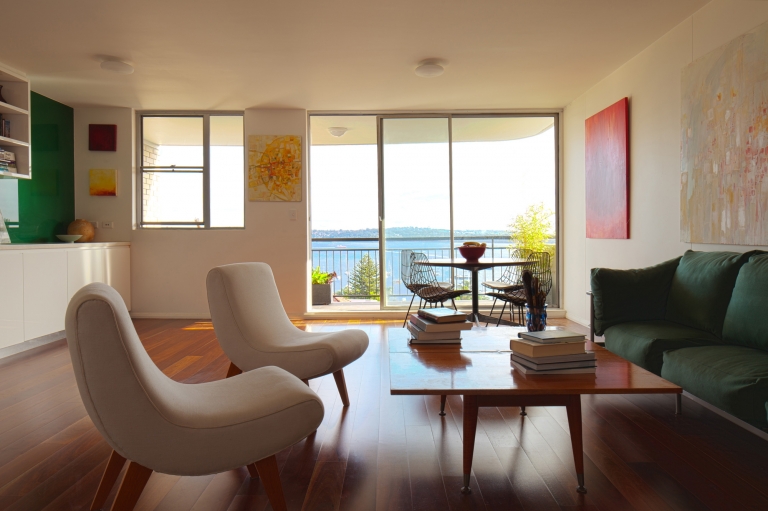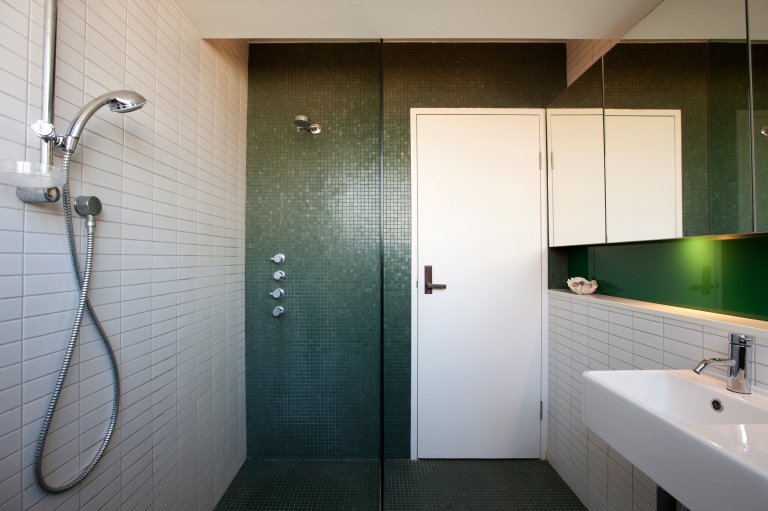 Project completed under "Davis Yee Architects" with architect Vanessa Yee.
Photography: Ann-Louise Buck ~ Possum Creek Studios