CREATIVE OVERVIEW : BANGALOW HOUSE : BANGALOW ARCHITECTS
The architectural design for this luxury Bangalow house in the Byron Bay hinterland gained its inspiration from an aircraft wing.  Situated on a south-facing block, this design concept allows for an abundance of winter sun to enter from the north plus protection from the southerly winds.  As Bangalow Architects we felt  an environmentally conscious approach was important to the design to benefit both the client's vision and the local environment.  The house is therefore built in carefully to the sloping site and uses passive design principles for heating and cooling.
The dual-aspect living spaces provides maximum enjoyment of the stunning views over the rural hinterland landscape as well as the courtyard and pool.  Entertaining was a major consideration in the design, with the kitchen easily accessed from the covered deck and dining room.  The minimalist approach to the architectural design allows for comfortable living all year round.
A fly-over video can be found below the photos.
Client Review:
"After talking with the Architect's Institute of Australia we engaged Davis Architects who guided us from 'initial concept' all the way through to 'construction and completion'. We were living in Sydney for the majority of the design, development and approval process so it was good to know that local Bangalow architects were managing local issues with Council and other authorities. This local knowledge teamed with their use of the latest technology allowed us to communicate easily with all parties and share documents and drawings easily. The house is striking and showcases many unique details but retains a sense of timeless form and function. Thank you Ed and the team at Davis Architects."  Glen & Deb Christopherson
Publications:
– Houzz Tour : A House That Catches as Much Sun as the Day is Long (04/08/2017)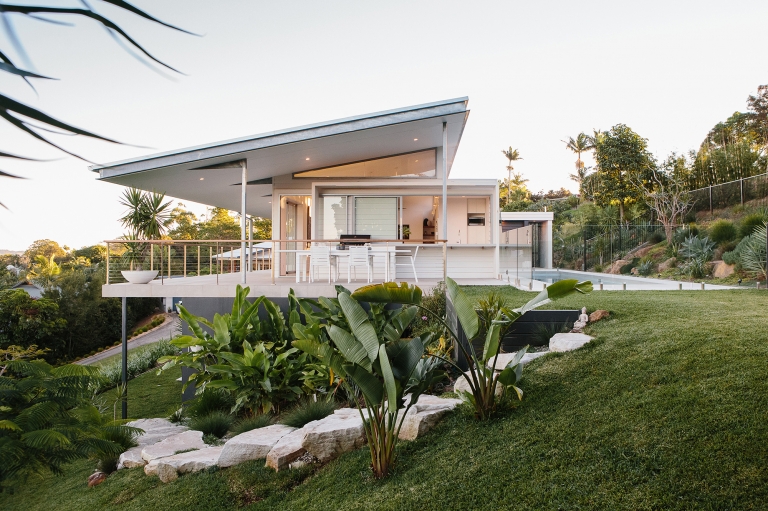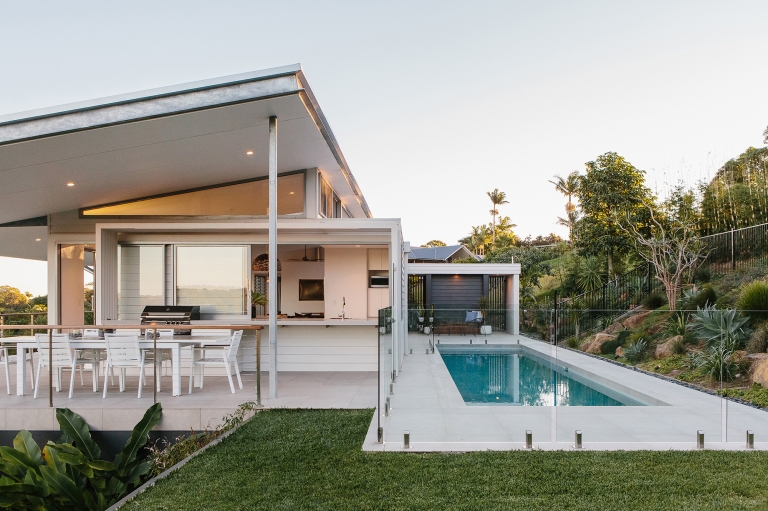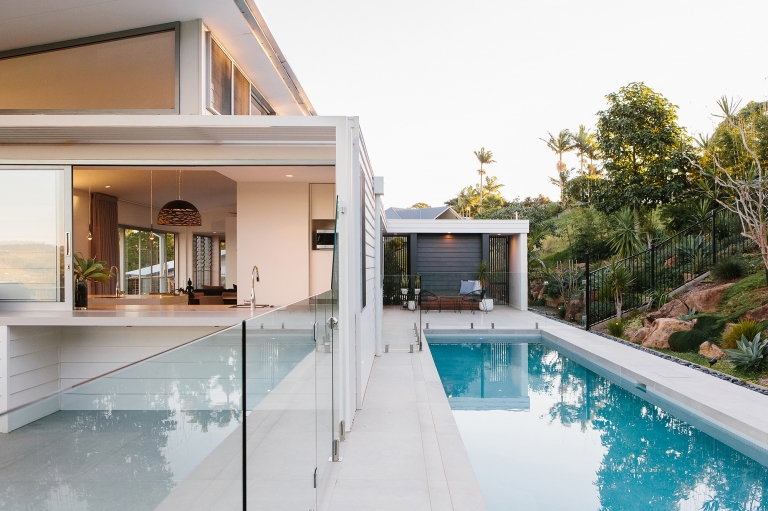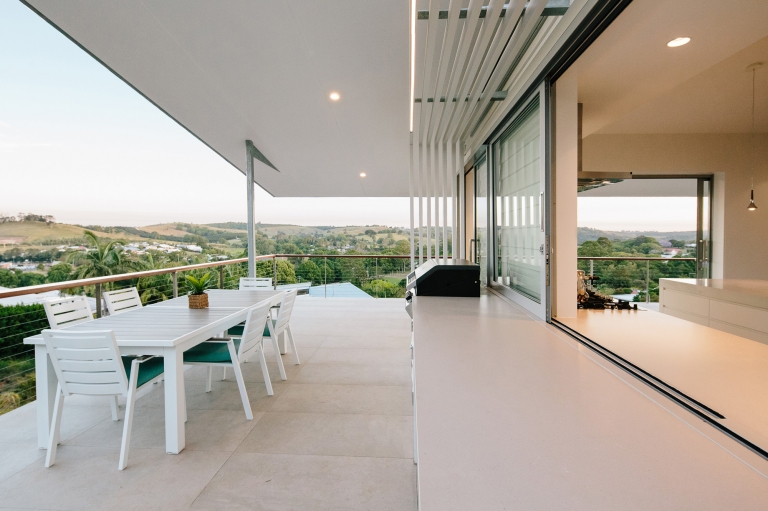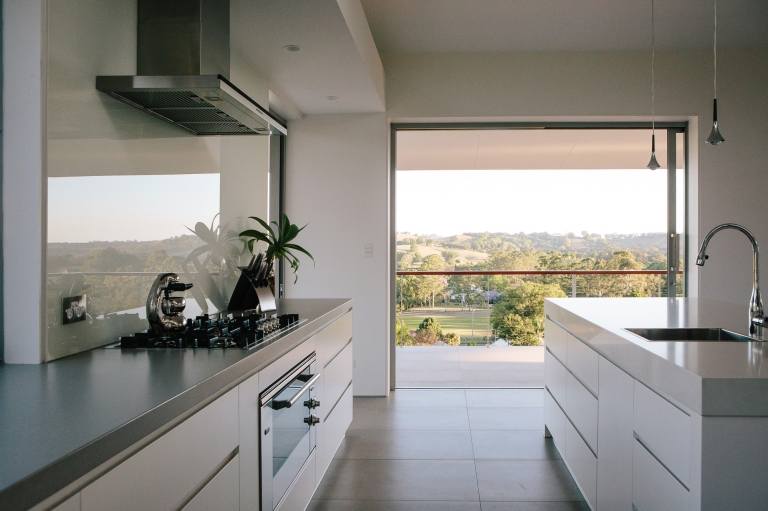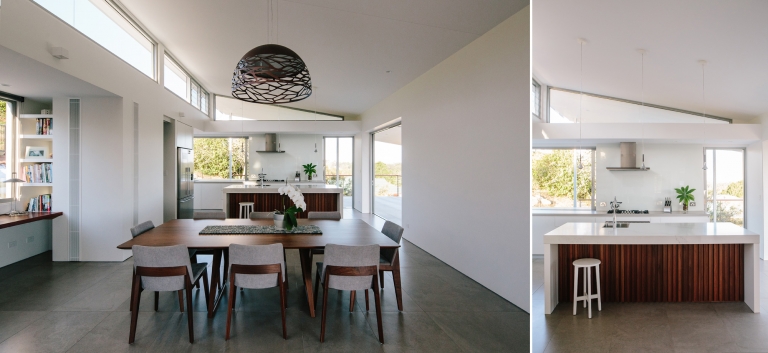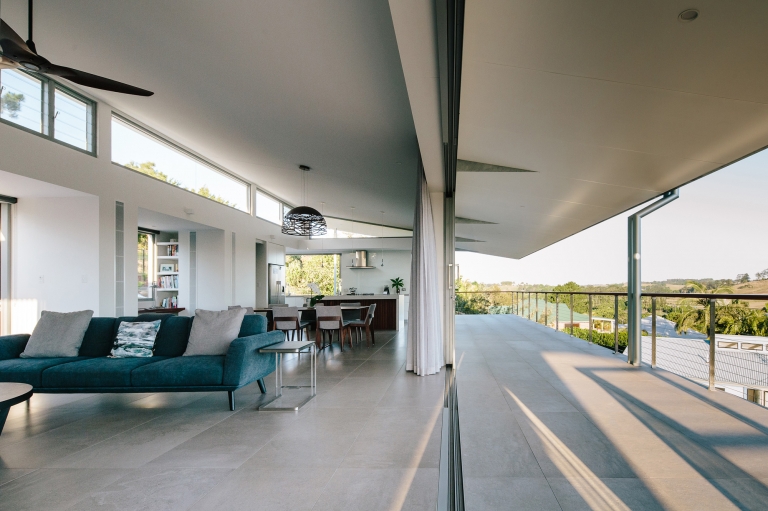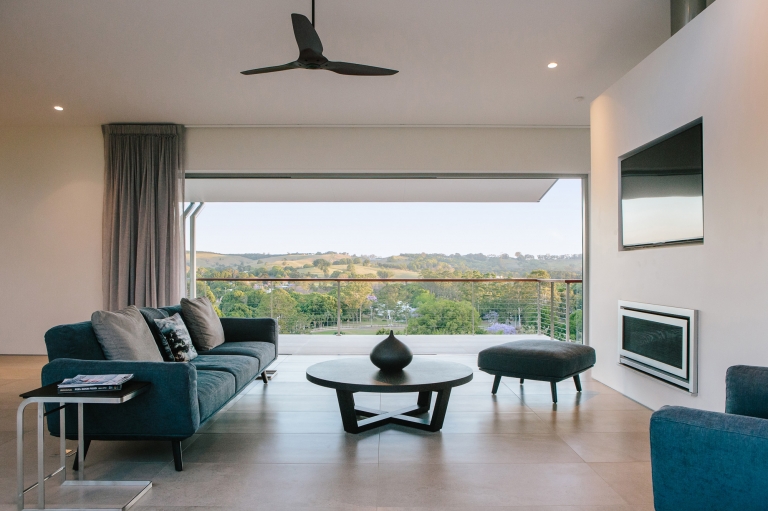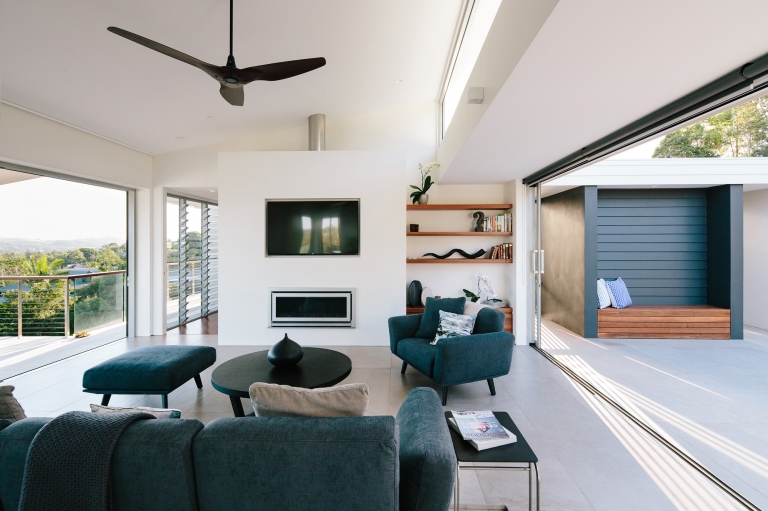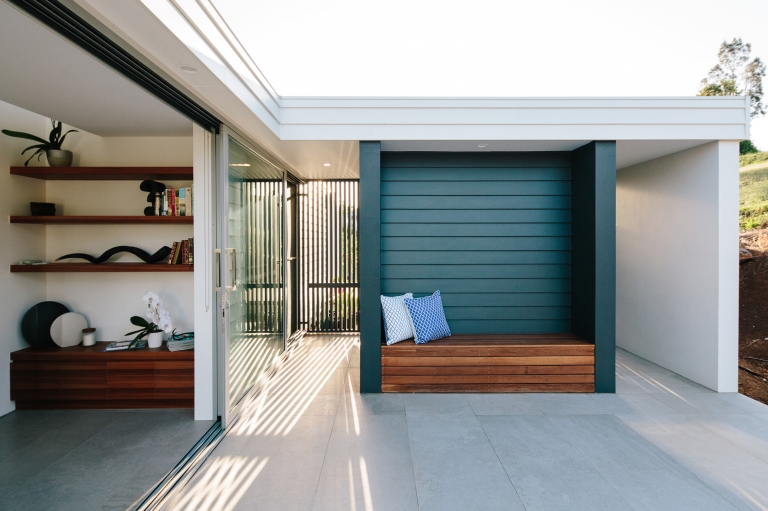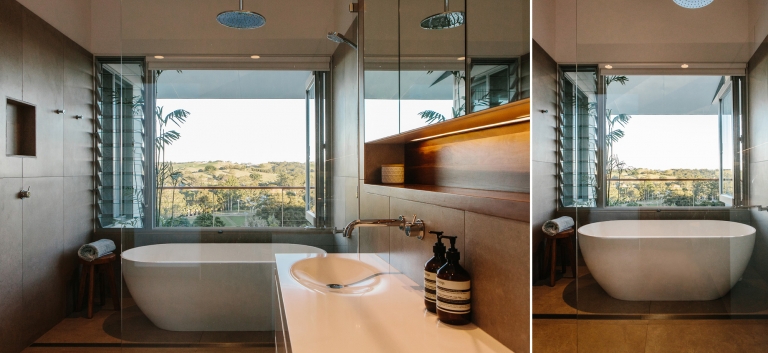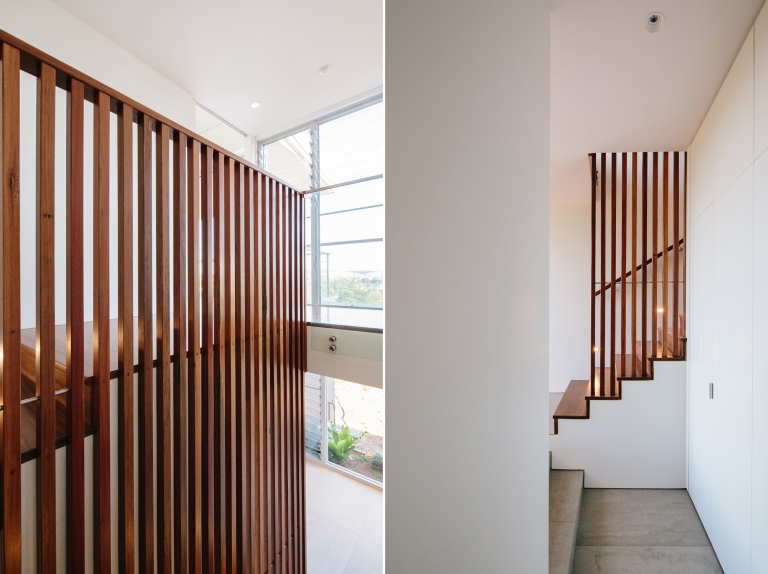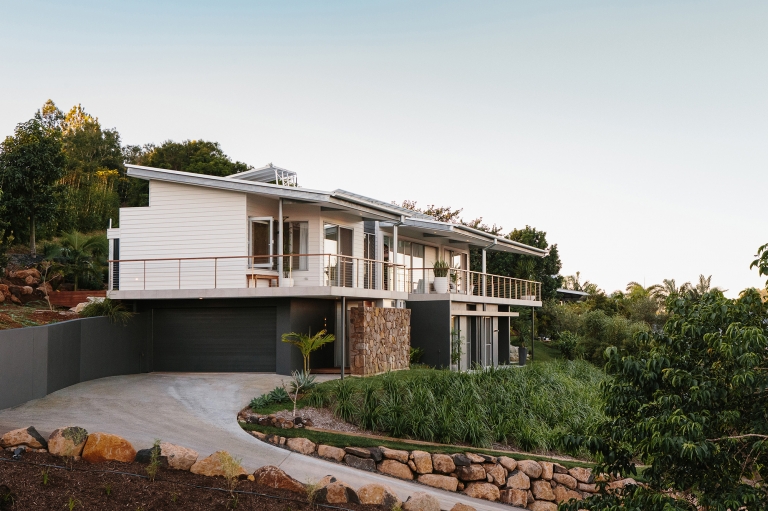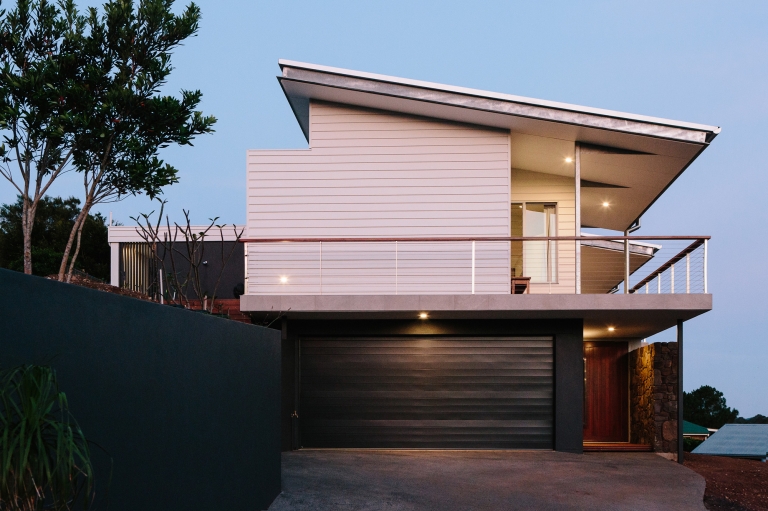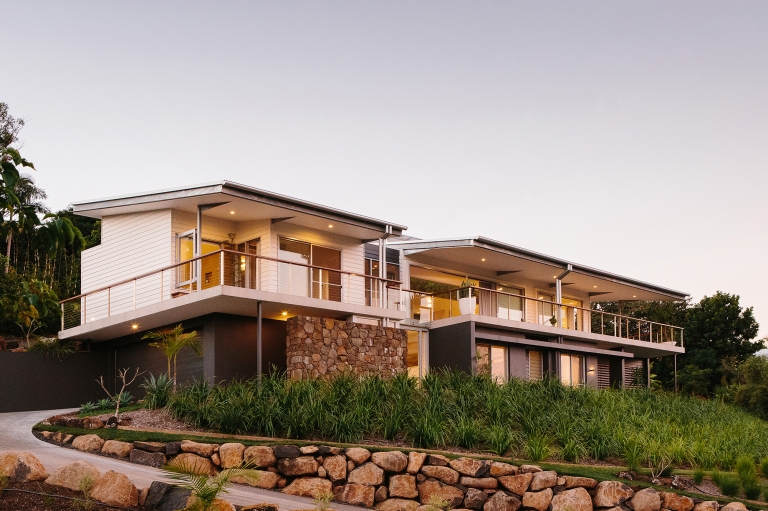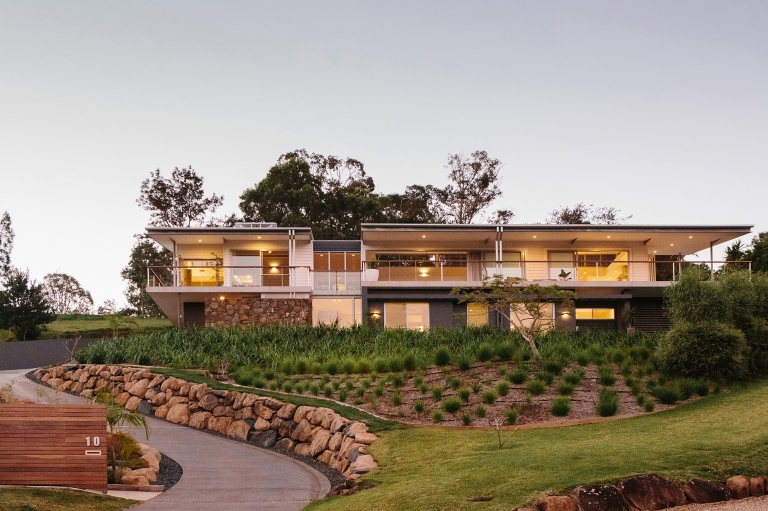 PROJECT TEAM
Architects: Ed Davis, Anna Durward, Dylan Robinson
Builder: Atlanta Building
Engineer: Tricend
Photographer: Ann-Louise Buck  Possum Creek Studios