CREATIVE OVERVIEW : ANNANDALE HOUSE AND STUDIO : RESIDENTIAL SYDNEY ARCHITECTS
As Residential Sydney Architects, Davis Architects were approached by the client to provide a modern conversion to a grand Victorian Terrace House in the Sydney inner city suburb of Annandale.  A fairly open brief and an adventurous client allowed us to create a large light filled volumes to the rear of the house which can be modulated to suit the changing seasons.  The result is a striking contrast between the new and the old.  The existing house retains it's period features thus allowing it to function as more "retreat" type spaces with the new areas being designed for large gatherings and entertaining.  The internal courtyard allows for a clear delineation between new and old and provides an opportunity to introduce light and ventilation into the centre of the building.  A self contained studio space with double garage was added to the rear of the property to capitalise on the length of the site and a large attic space was added creating a third floor to the existing terrace.  From the street the existing heritage facade remains unchanged with what is essentially a new house being created behind.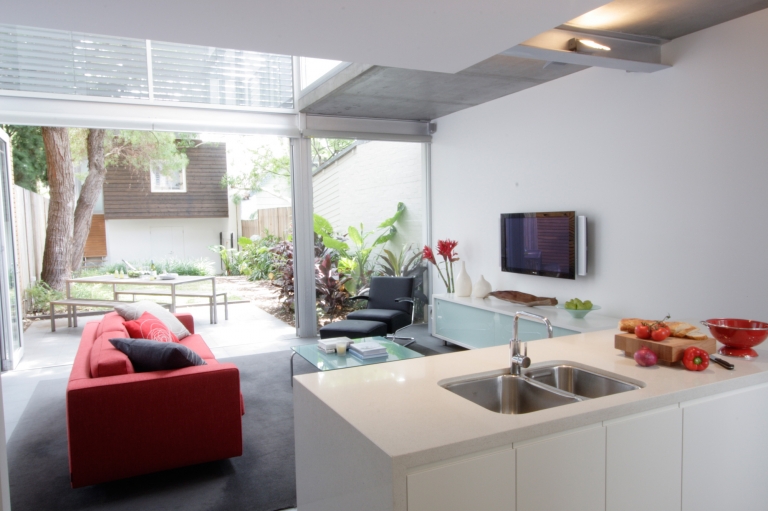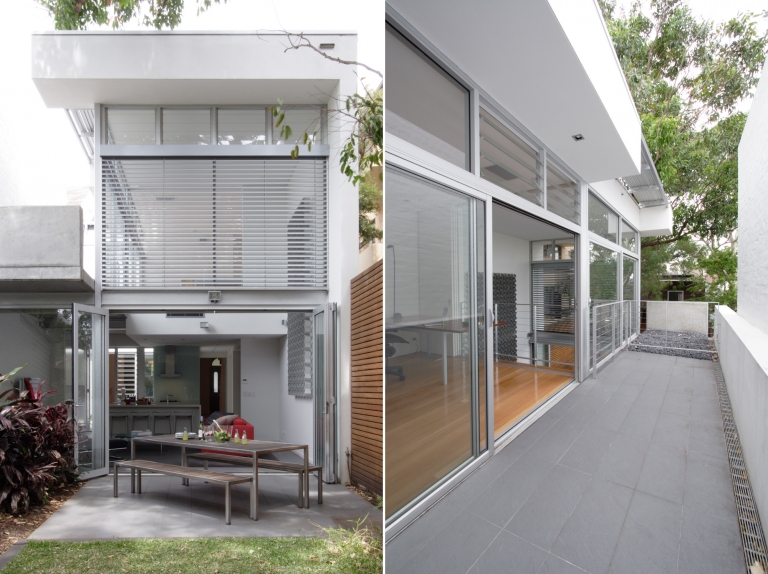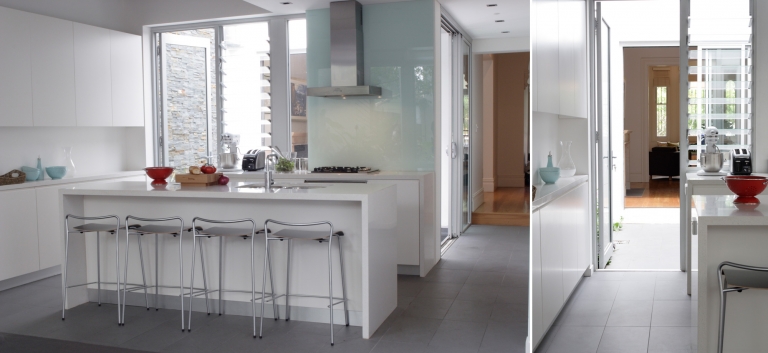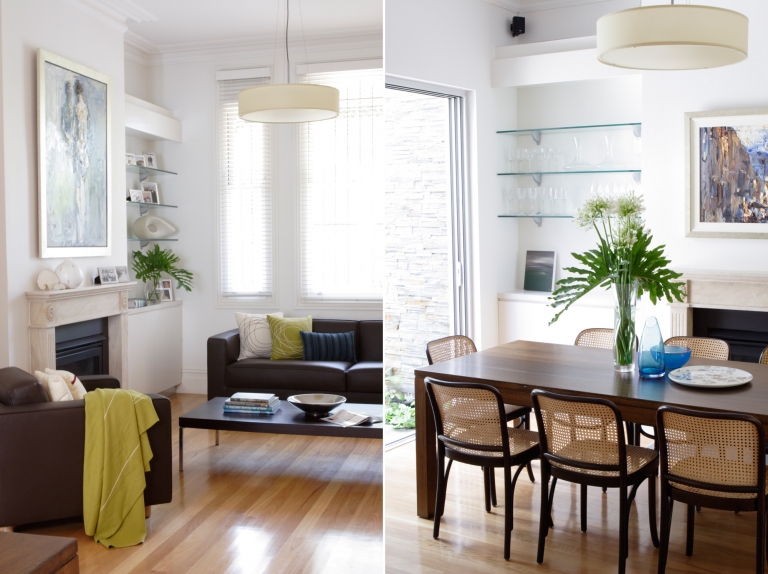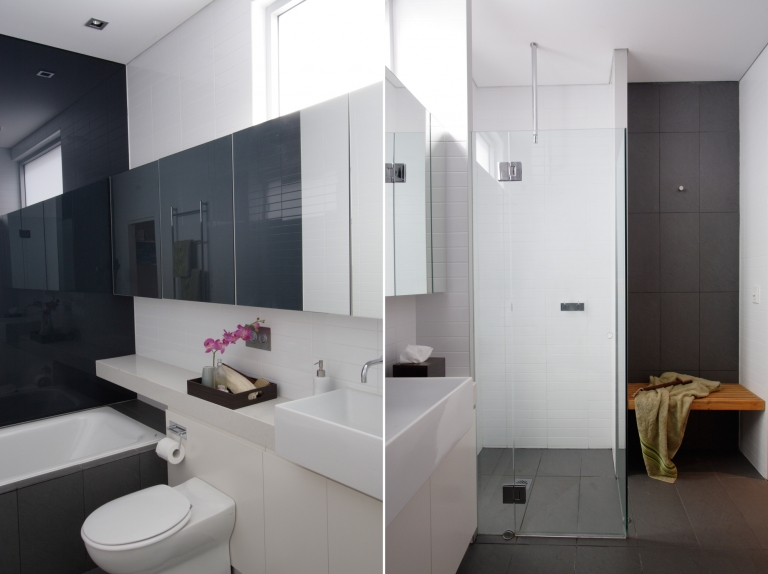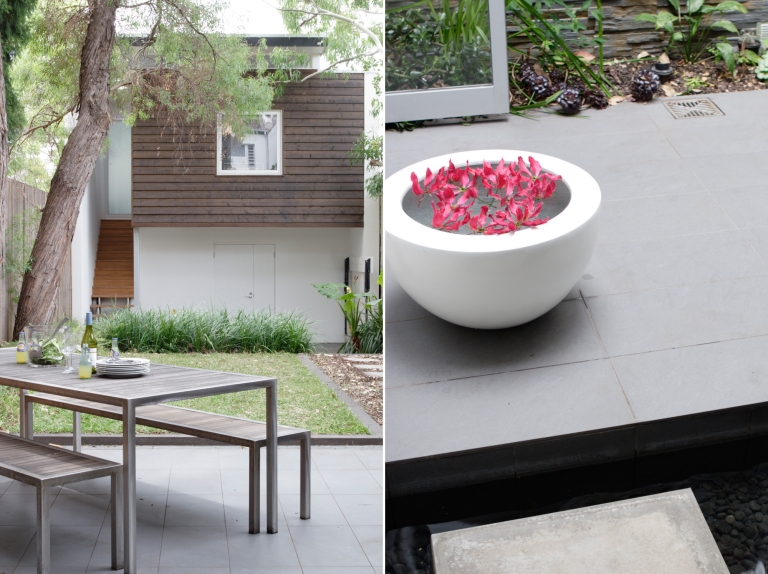 Project completed under "Davis Yee Architects" with architect Vanessa Yee.