CREATIVE OVERVIEW : STANMORE RESIDENCE : RESIDENTIAL ARCHITECTS SYDNEY
A small site with a tricky south-west aspect, this Sydney terrace presented a challenge to residential architects Sydney Davis Architects, in maximising natural light and a sense of space.
The use of a double height light-well over the kitchen provides an effective solution, drawing light inside via a high window.  This void also supplies a secondary function by exhausting heat during summer.  High level strip windows give the effect that the ceiling is 'floating' above the kitchen and living areas.  Trapped inside, the natural light bounces off the warm white walls, cupboards and benches, while the polished timber floorboards, windows and door-reveals keeps the mood homely and welcoming.  Large glass doors slide neatly aside to extend the indoor living area out to the deck, thereby achieving a further sense of openness.
Upstairs, the timber bi-fold shutters provide shelter against the western sun, and a neat bookshelf acts as a stylish barricade to the light well.  The clever placement of the bathroom vanity also draws maximum light through the windows on either side.
Builder's Review:
"I am a Residential Builder and have worked with Davis Architects for over 10 years.  Throughout that time I have found Ed to be a great architect with undoubtedly the best understanding of design and spatial awareness.  His professionalism, thorough and meticulous approach to detailing and construction of buildings along with his approachable nature make him one of the leading architects in the industry.  When an understanding is reached between the builder and the architect on what the final product will look and feel like, the client benefits greatly."  Joe Proud, J2 Building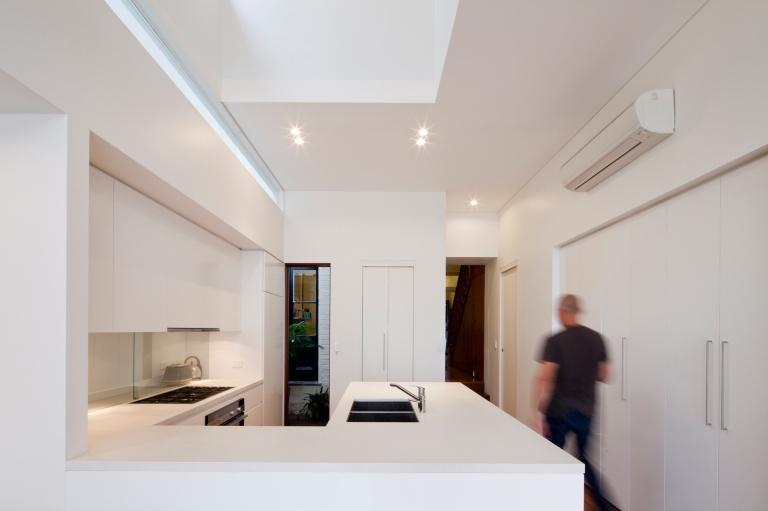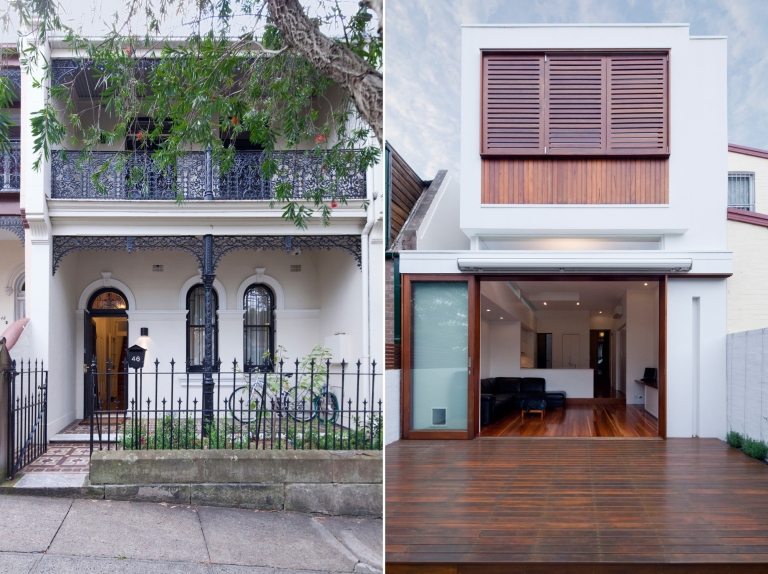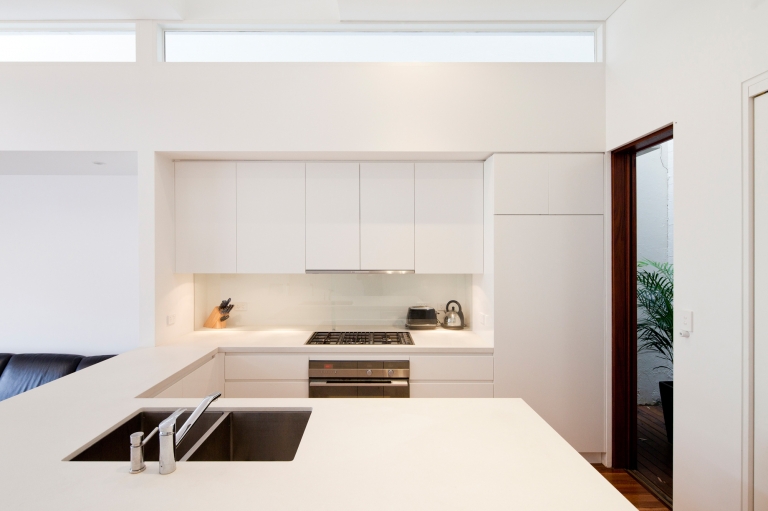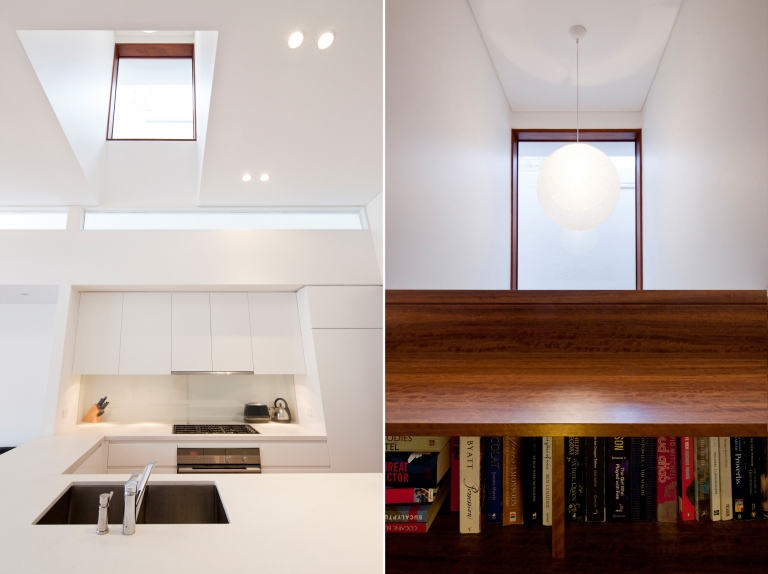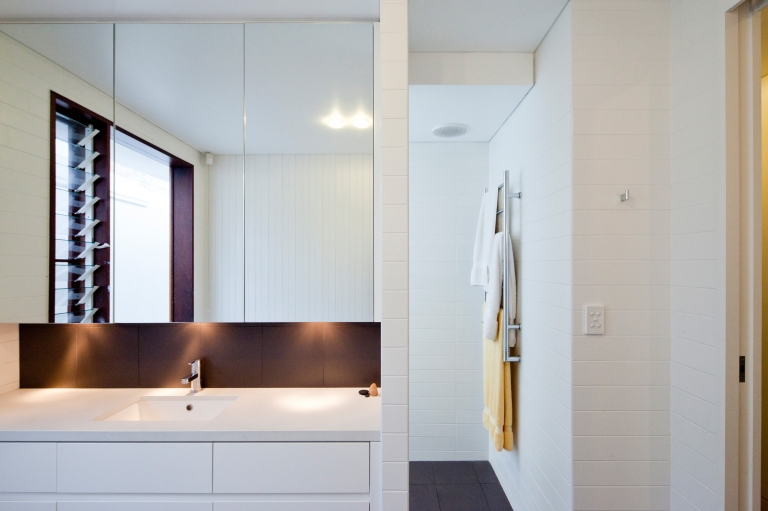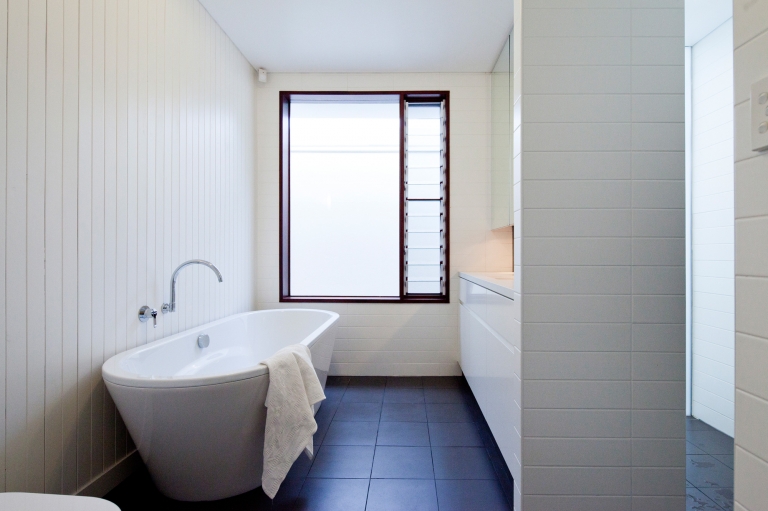 PROJECT TEAM
Architect: Ed Davis
Builder: J2 Build
Engineer: Alba & Associates
Photographer: Ann-Louise Buck @ Possum Creek Studios