CREATIVE OVERVIEW : MILTON WATER LABORATORY
The brief was for a new water treatment plant on very prominent site overlooking the Princes Highway outside the town of Milton on the South Coast of NSW. The critical design considerations were the siting and orientation of the building and surrounding structures. The creation of a simple form, which clearly articulates the two essential functions of the building: the chemical treatment and filtering of the water and the observation monitoring and testing of the water.
The structures are sited to minimise their impact on the surrounding environment and to take advantage of the views to the north. The building has been designed to be naturally ventilated throughout and employs the "stack effect" to naturally cool the building in summer. Materials were selected because of their ability to age and weather well and for ease of maintenance.
Project completed by Ed Davis whilst working with the Department of Public Works and Services.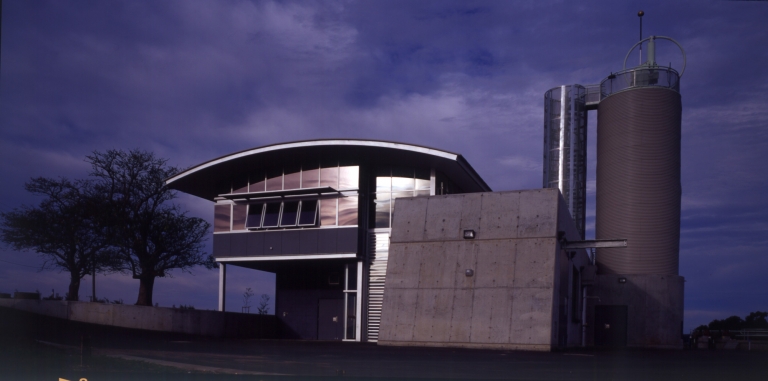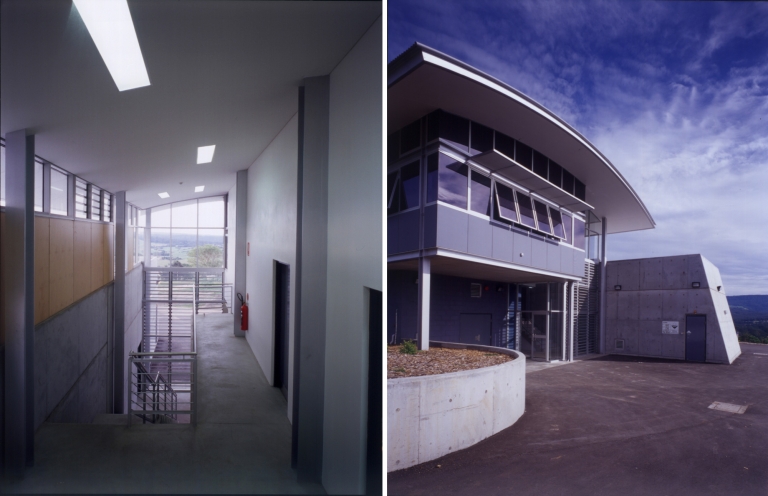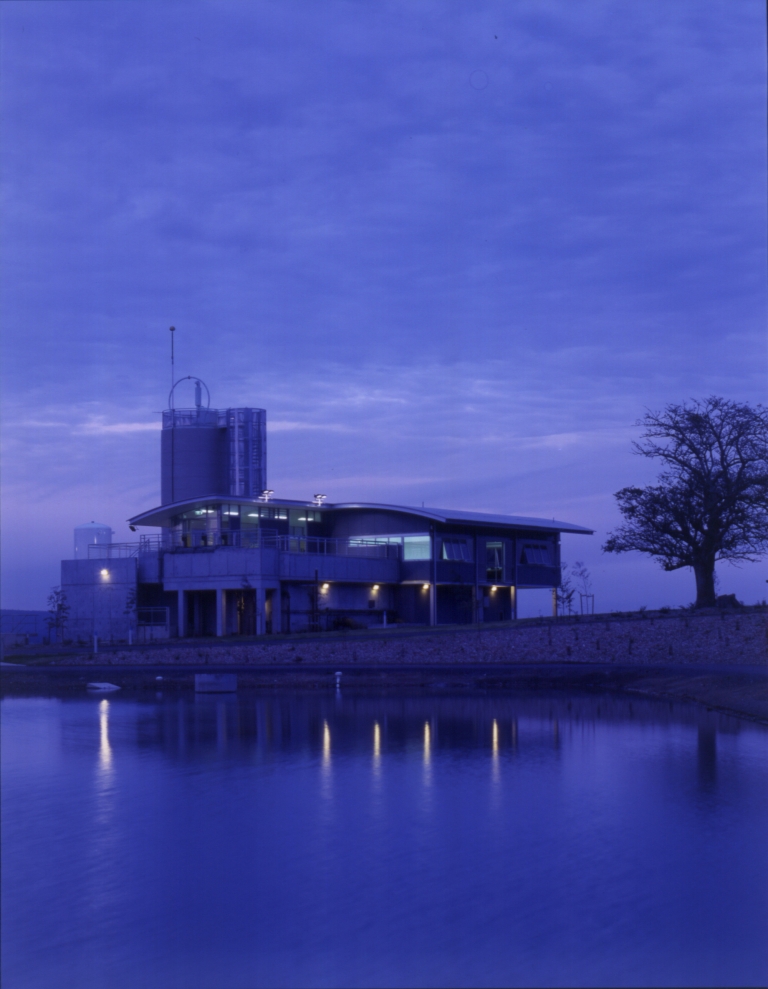 Photographer: Brett Boardman